WTF does "Natural" really mean?
Natural? What does that word really mean? Nowadays, we see the word natural slapped on everything from produce to apparel.

The Webster dictionary defines "Natural" as: 

Existing in or caused by nature; not made or caused by humankind.

Many personal care product companies claim that their products are natural, organic or even "straight-from-the-source". Hell, even your local bar is likely serving "farm to keg" craft beers. But how do you know if these claims are legit?
The first step to knowing exactly how to tell if a product is truly natural is reading the ingredients. Here at Dr. Squatch, we know that product labels can be confusing, so we wrote a whole blog on how to read them. Swing on by and check out that blog here.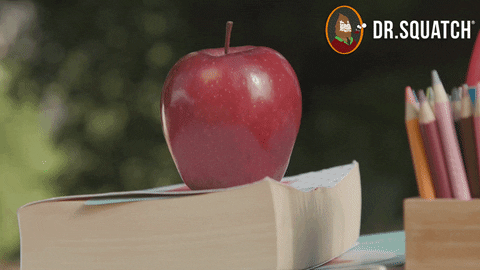 As we mentioned in the article above, it helps to think of how ingredients are classified as a way to understand what they are and where they come from. Once you've got a grasp on these factors, determining how natural a product is is much easier. Generally speaking, each ingredient in a product can be classified by three main attributes: 
1. Source: Where ingredients come from.
2. Class: Traits of ingredients based on their unique compositions.
3. Function: The role an ingredient performs when incorporated into our formulas.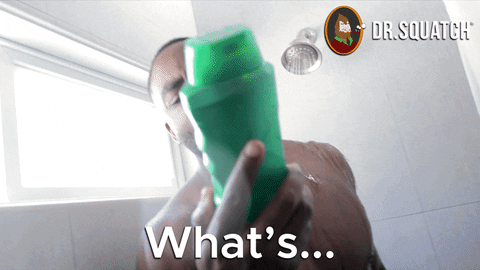 It's important to know the context and role an ingredient plays in the overall formula of a product. If you start to notice that a product contains many synthetic ingredients (or names that are tough to pronounce), you can bet that the product isn't all it's cracked up to be from a naturalness standpoint.

At Dr. Squatch we give a damn about naturalness. Our products are 98-100% natural in origin, meaning we don't cut corners and our ingredients come from nature and are naturally-derived. We utilize unique ingredients extracted from plants, mineral compounds, and other natural sources in our products; we're not hiding behind false promises, and we strive to be as transparent as possible with all of our products and ingredients. That's why every single ingredient that goes into each of our products is clearly listed at the center of every product page. We even have a "Shit List" on our website, listing potentially harmful ingredients we'll never use. Many of which are used in other mass-produced personal care products.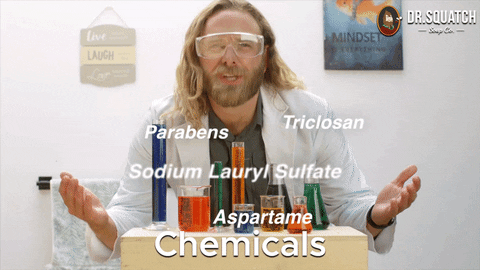 We don't just care about what we put in our products, we're committed to going the extra mile for safety too. That's why our products go through extensive testing and toxicology risk assessments, which is  just a fancy way of saying  "making sure they're safe for you." We always want to make sure that both the individual ingredients utilized and our final product formulas are equally safe as they are  effective.

So next time someone asks "What is natural, exactly?" You can just smile and respond with "Dr. Squatch."   
Related Posts
Mon, Sep 18, 2023• Squatch Men: Lifestyle
In case you missed it, the World Beard and Mustache Championship is a thing and it's every bit as f-ing glorious as you can imagine. Every year, be...
Read More